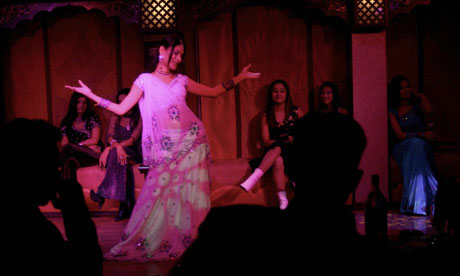 Couples who publicly kiss are jailed, yet the state turns a blind eye to 30,000 imported prostitutes, says William Butler.
Won't bore you with posting the rest of the article here. You can view check it in the link posted above.
Just trying to pick on the stuff the author wrote ..
- Why does he believe the word of the lady about "kissing on the cheek" against the word of the court which believed that it was more like a french kiss? Sodom-sur-Me? like lol. Then he goes to mentioning that Dubai has 30,000 prostitutes, who did the estimation?
- He goes into categorizing Dubai into groups. Emiratis sell sex visas to feed all the groups. Its like every other day for Europeans and Americans with prostitution. Male Expatriates are faithful 10 months a year but cheat their wives in the summer, why summer? He basically say that all males are unfaithful when they get the chance to. I think he was speaking of himself.
- Dubai is full of contradictions and has its share of hypocrisy but this article is ......